Soft and comfortable mask skirt is made of PVC or Silicone material
which provides excellent sensation for long-time use.
Both material are Non-toxic and Odor-free can feel free to use.
Features High Impact Mask Frame ; Adjustable Buckle for Quick Strap Adjustment.
*Patented Nose Pocket Purge Design for easy cleaning water and equalization.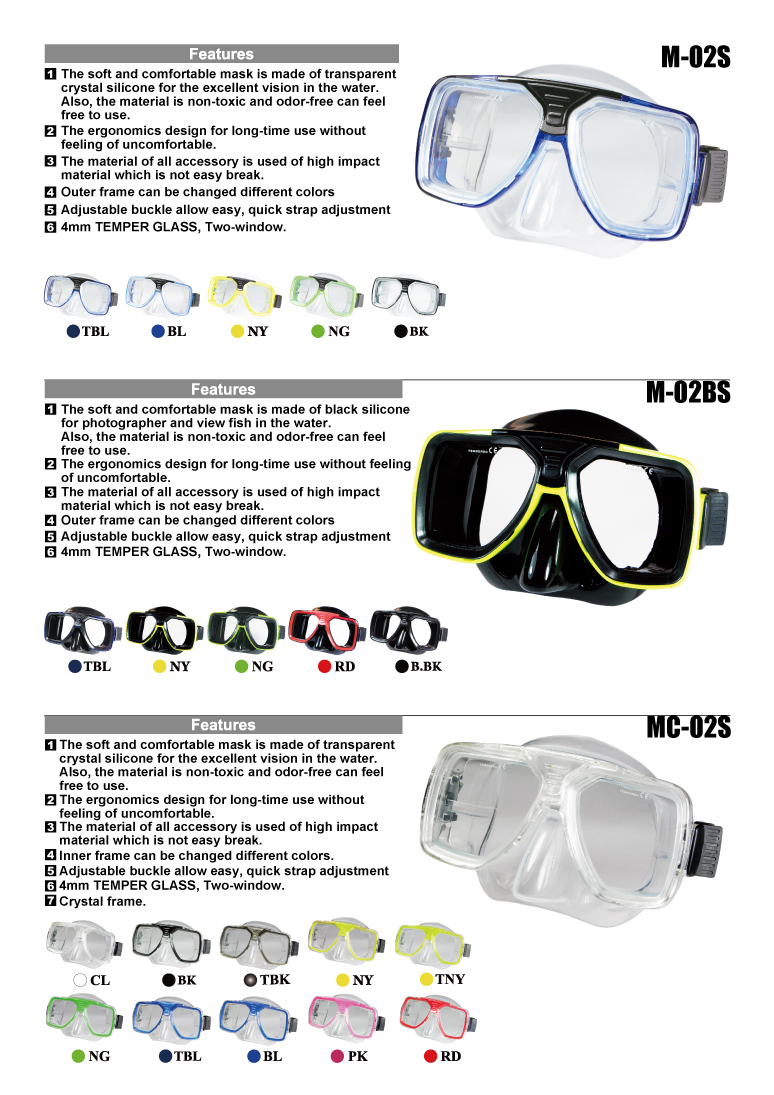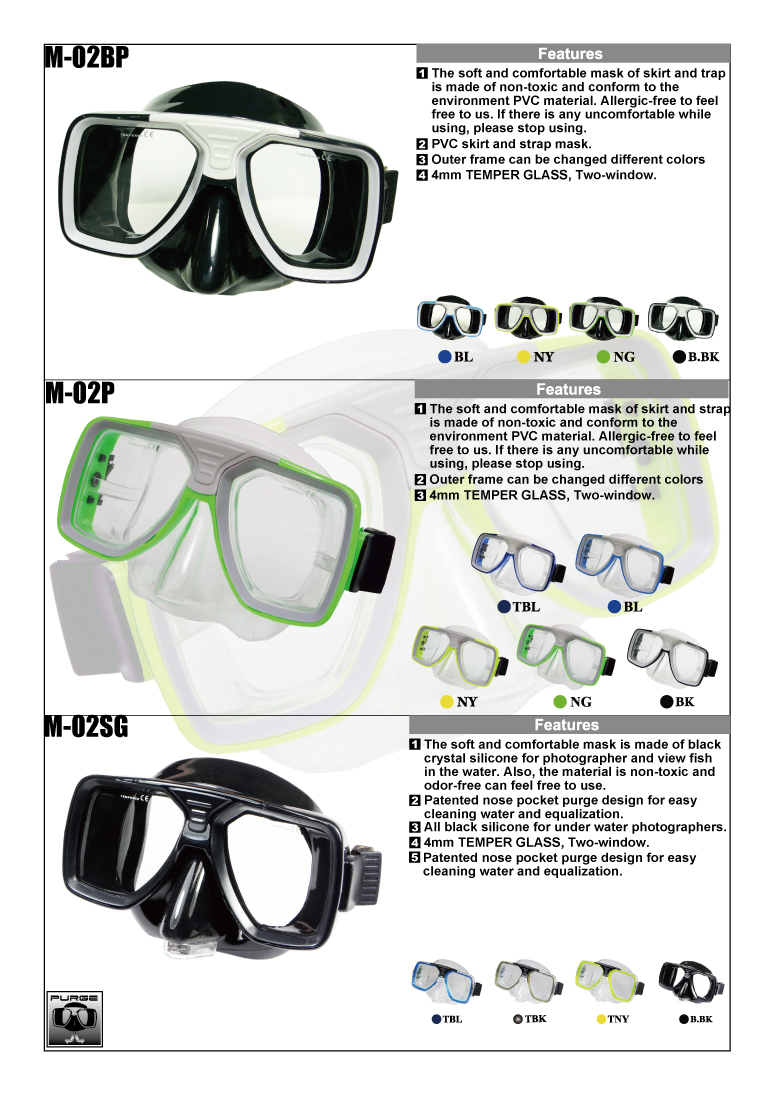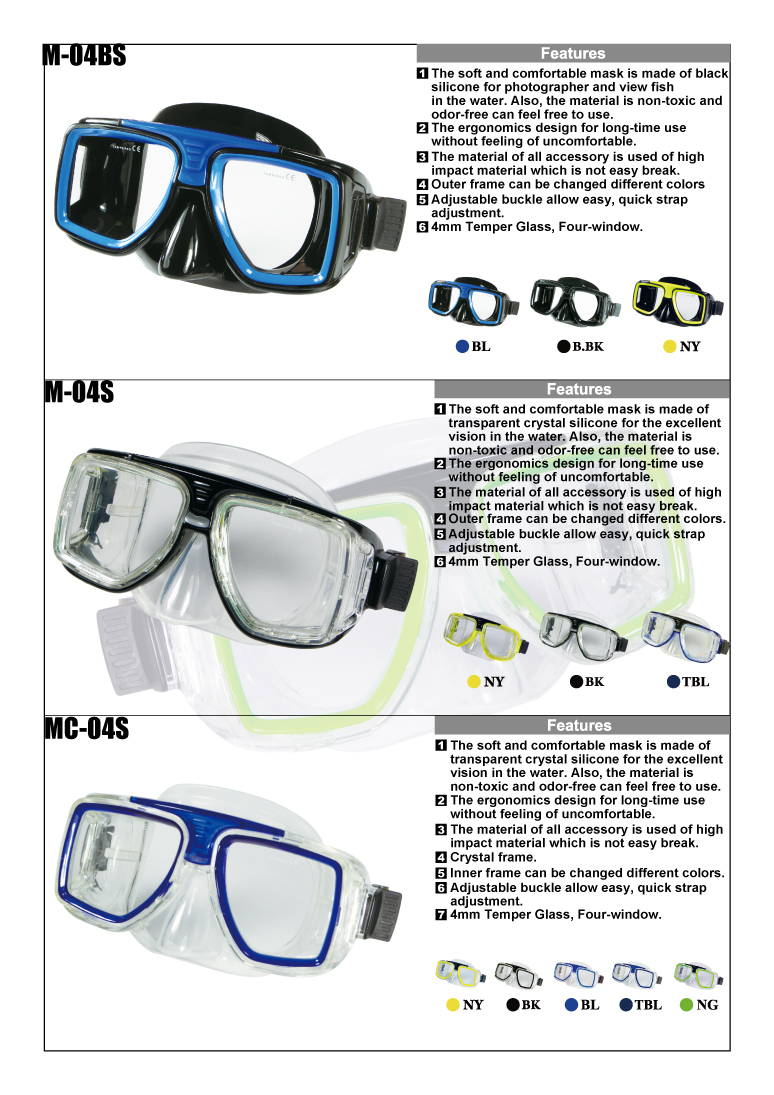 © 2012 Shine Ball

Enterprise